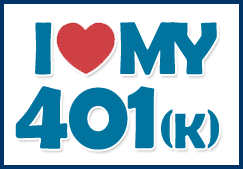 Seriously, sometimes you have to just step up to the plate and ask for what you want. It might not be easy, but the only person looking out for #1, is you.
Want that raise you've been working hard for? Want that date with the chick you've been stalking eyeing lately? Ask for it! No one else will for you.
Personally, i had been waiting for some missing 401k deposits to hit my account. My patience was growing ten-fold, but my sanity wasn't going to last any longer. It really isn't easy for me to have money floating out there in "la la land", and i wanted it to finally come home where it belongs.
I wish i could explain all the twists and turns over the past year regarding it, but it's way too complicated this early in the morning. Plus, i really don't want to bore you to death ;) Let's just say it had been going on for way too long, and something needed to finally be done about it.
That's what today's post is about – asking your way to the solution.

When things go wrong, it's easy to point fingers. But flashing them everywhere seldom gets you answers, so let the other's flash! If the issue affects you, then what you need to do is find a way to get what you want. This usually takes a lot of questioning.
So, when i first realized these 401k deposits went missing, I started throwing questions (not fingers). I talked with a few co-workers first, then the 401k firm, and then HR. All of whom answered my questions, but didn't resolve the issue at hand – plopping my money into my account.
A few months went by (i just thought they'd "magically" appear after a while), but still nothing. At this point i realized that either:
a) I'm out my money, or
b) I have to bring it to the master of the domain – my CEO.
I ran with b), which isn't an easy thing mind you. We get handsomely rewarded here, like WAYYY more than others in our industry, and i'd continue to work here regardless of getting that money back (aka I love it here). So when you're basically telling the head honcho that he "owes you money", you gotta be careful, especially if you're lower management. But i HAD to ask – we're talking about $4,000 here.
And asked I did. I set up a quick meeting, explained the situaton in detail, and showed him the respective statements. And can you guess what happened? He gave me the money!!!
Well, not yet actually, but very very soon. The point is, i got what i asked for cuz i ASKED for it. Sure it was already owed to me, and was legally enforcable anyways, but had i not asked I'd still be stewing here in my seat wondering where the hell it's been all my life. and that's no fun for anyone.
Truth be told, my CEO hadn't even realized they were missing, so it was a problem that could have been resolved months ago! Lesson learned. I'll throw that little nugget in my pocket for later ;)