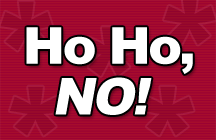 Yup, i was wondering when that was gonna happen… but you know what? I'd MUCH rather *know* what's going on that be in the dark the whole time – that's the worst. It doesn't even matter if the news is good or bad either, i just always have to know. (it also gets me in trouble :) )
So the GOOD news here is that so far our 401(k) is still in tact!!! I'm still a bit worried about our match going bye-bye in '09, but i guess i'll just have to wait and see on that one. I'm pretty sure the bad cuts are actually gonna happen at the start of the new year, so i guess you can think of these below ones as a practice run.
And so far we still have our free unlimited starbucks too! In fact, that's the one benefit our boss seems to make SURE we have every week…i think he knows what will happen to productivity if it goes away! haha….how sad is that? like we NEED our coffee to work. i mean, suuuuure we can buy it ourselves, but that free $3-$4 bucks every day sure gets us excited!
Okay, so on to the items that are being cut so far (in order of importance to me):
Our huge, over-the-top crazy a$$ holiday party!

And this ain't your ordinary One my friends, we're talkin' about fancy pants dinners (think $100/person), stretch limmo, bar hopping, and our fav. to cap the night off – bottles of Crystal! haha….seriously, i sometimes wonder if we're running an underground hip-hop label or something – i love it :) or *loved* it i should say…

With all due respect, we can go w/out some of these extravagances here anyways. I'd gladly lose this one night out to keep a job i love, and the rest of the benefits….plus, i'm sure my body will love me for not pulling the ol' college night out!

Sports tickets.

We used to have a lot of tickets so we can woo clients and all, but these are steadily disappearing. We're still able to pick some up here and there, but i'm sure overtime they'll just go extinct….or at least only be used for true "business-y" events instead of semi-kinda-sorta business-like stuff ;)

Gym benefits.

This doesn't affect me all that much – mainly because i'm a slacker and haven't worked out in a good 1.5 years – but it does suck for those hardcore workers around here :( Esp. since it hooked them up at a great gym. But, such is life….again, there's nothing wrong with us paying for this stuff ourselves, ya know?
So yeah, that's about it for now on the work front. Again, these aren't the most horrible things to deal with by any means. All i truly care about is a job, and a salary – you let me keep those, and i'll keep rockin' it out :)
How about you all? Starting to notice anything around your neck of the woods?