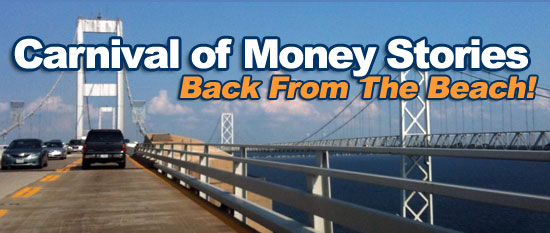 I'm back from the beach, baby! A long week of beaches, books, beer, and family time :) It's never long enough, but I'd be lying if I said I didn't miss my "normal life." There's something about home and regularity that sits well with me. Plus, I can now put in place all the ideas that a week off has helped create! But more on that later…
Today, I'm happy to host The Carnival of Money Stories! A carnival where bloggers share their stories and experiences with money, making it easier for most of us to relate. We had over 60 entries, but after all the spam and non-stories out there (which sucks as some of these posts were AWESOME!), only 25 made the cut. On the plus side, it'll make reading/skimming these much more easier for ya ;)

Favorite Stories:
1) Man Vs. Debt inspires us with Couchsurfing New Zealand: Airport Debacles, Muslim Prayers, & A Triple-Dose Of New Zealand Hospitality – As if you didn't already know, Baker here is a bad ass when it comes to story telling. So if the title interests you, read on! It just might get you up and traveling.
2) Debt Free Adventure! hooks us up with Grocery Hacks – How To Save Money on Groceries – A story of how Matt & his wife reduced their grocery budget from $400/month down to less than $250/month! A quote on why I find this intriguing: "I am the eternal optimist – the visionary – the idea guy – the spontaneous one – the encourager – the free spirit. My wife is the responsible one – the realist – the finisher – always keeping things on track – always grounded." EXACTLY like the Mrs. and I ;)
3) The Little Dough Girl proudly shares Save money by switching to a local bank – A very cool and down to Earth story on how local banks might be better for your financial peace of mind. I liked this one because it was super easy to read, and it kept my attention the entire time ;) Plus, there are some really valid points here.
4) Cash Money Life reminds us that A College Degree Does Not Guarantee a Job – A *very* interesting take on that alumna who is suing her college because she couldn't find a job! Remember that gem from CNN the other day? Cool summary with some valuable things to keep in mind.

General Finance: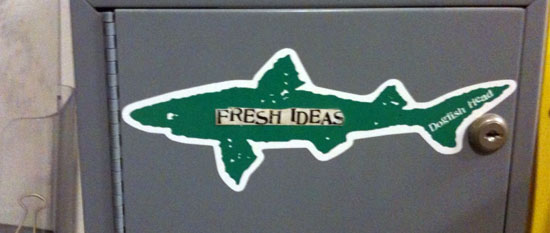 For any of you familiar with the Delaware/Maryland beaches, you KNOW you've gotta hit up the Dogfish Head tour! Not only is it free, but you learn a helluva lot about the brewing process (and in this case, how to run a decent company). And at the end, you get to taste a mighty fine sampling of beers ;)
Credit Stories: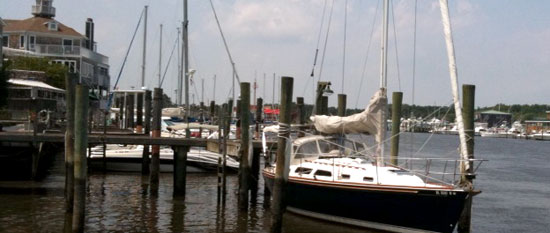 We also took a trip to Historic Lewes, Delaware. Love LOVE love that place. Great architecture, beautiful scenery, and really friendly people – a nice break from some of the craziness DC brings us every day. I heard they have a pretty wicked ghost tour there too!
Business and Investing: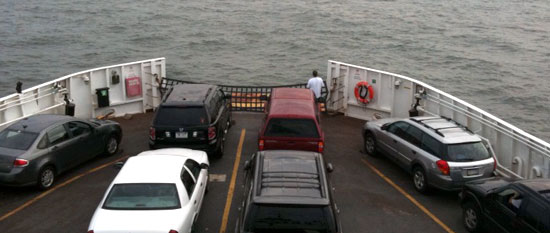 Later in the week, we hopped on the Cape May – Lewes Ferry en route to Atlantic City! Not only did it save us 3 hours of sitting in traffic and blowing through gas, but it was a wonderful way to spend a morning :) I was able to catch up on some pf reading for an hour or so, all the while smelling that salty ocean breeze!
Shopping Stories: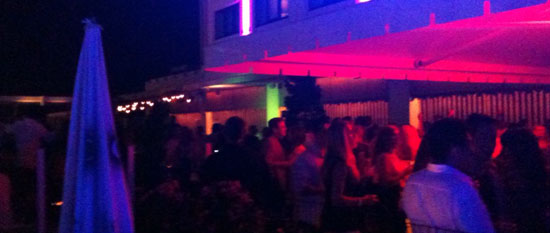 Now, technically our family beach week was over by this point, but there was no way we were coming home w/out hitting up Atlantic City. It may be smaller than Las Vegas, but there's still trouble to be had ;) Between gambling, drinking, eating, shopping, and dancing, I was lucky to make it out with only a $250 tab in the 24 hours. "only" right? haha…
It broke down like this: $60/person for a kick ass room at The Chelsea (ONE room @ $360 split between 6 people. ONE room!) $60 for many a beers on their upperdeck pool – which, btw, makes you feel like you're a part of the hit show Entourage. $50 for dinner to celebrate a friend's 30th bday, $100 for gambling money which I promptly lost in 1 hour, and then $40 or so in random fees, snacks, anything else I can't remember (I was drinking, remember? ;) ). $250 in 24 hours isn't the most frugal thing I've done lately, but as many of you know I have no problem spending it on Life Experiences.

That's it for this week, hope you guys get inspired! Almost Frugal will be hosting next week's Carnival of Money Stories so stay tuned…now I gotta figure out how to get back to reality…at least I have a tan ;)
We recommend: