Happy Carnival of Personal Finance! The two hundredth & forty-fifth to be exact, hosted by yours truly: J to the Dollar Doodle Money! Only I wish I were 1/2 as creative as some of these artists ;)
But dollar bills aside (as magnificent as these beauties are), we've also highlighted some of the finest personal finance posts from from the week today. Everything from cutting back debt, to investing and smarter financial management. We couldn't include all the posts as with all carnivals, but I did my best to pick the ones I thought were informative and worthy of our eyeballs. So sit back, grab yourself a coffee (and Kit Kat bar?), and enjoy some financial loving!
Editor's Picks:

#1) Magical Penny: Financial Lessons of a Cheese Pedlar. Cheese & finance?! AWESOME! :) If you frequent Subway a bit, and like keeping your money, this is a must read. Well done Adam!

#2) Mighty Bargain Hunter: Would you out a friend's spending patterns on Facebook? Haha…wow. I could never do this myself (unless I knew for sure it would help my friend!), but I'm sure plenty of others would! Would you?
#3) Len Penzo dot Com: Taste-Test Experiment: Bottled Waters vs. Filtered Tap. As someone who once spent $40 on a bottle of water (BlingH20), and currently drinks at least 1 bottle of water a day, this was pretty interesting to read. The BEST part is the actual rundown of his 14 testers! haha…well put together for sure.
#4) Amateur Asset Allocator: Does Money Prevent Happiness? If any of you read that article last week about the millionaire giving away his entire $5.3 million estate, you will enjoy reading this :) Money & happiness is always an interesting topic.
#5) Money Beagle: Did The Banks Force You To Sign Your Mortgage?. The "walk vs. stay" debate is still alive, baby! Really really enjoy reading about this stuff, especially as an under water homeowner myself. So many great arguments to both sides.
Money Management: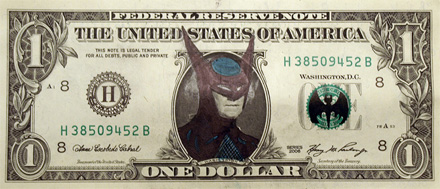 Gather Little By Little presents 9 Ways to Multiply Your Sources of Income and Pay off Your Debts.
Think Your Way To Wealth presents Occam's Razor, Simplicity, and Personal Finance.
Live Real, Now presents Avoiding the Downside of Saving.
Sweating The Big Stuff presents Personal Finance 101.
Modern Gal presents Curbing Spending Binges.
The Oblivious Investor presents How Much Income Will You Need in Retirement?
Free Money Finance presents Deadly Mistakes on the FAFSA Could Cost You Thousands of Dollars in Financial Aid.

Budgeting:

Financial Uproar presents You're A Sucker To…Have a Budget.
Living On a Budget presents What Budgeting Can learn From Dieting.
The Wisdom Journal presents Monitoring Your Money Isn't the Same As Budgeting Your Money.
You Have More Than You Think presents Friends Don't Make Friends Overspend: Wedding Edition.
Debt: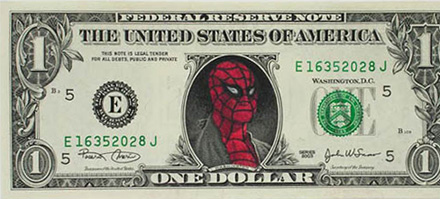 Debt Reduction Formula presents American Credit Card Debt – Is It Crushing Us?
Single Guy Money presents Instant Gratification and the MacBook Pro.
Balance Junkie presents RRSP vs. Paying Down Debt.
Taxes: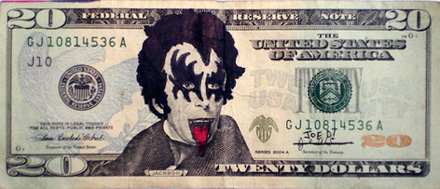 No Debt Plan presents Why Doing Your Own Taxes is Beneficial.
Free From Broke presents Who Should I Pick To Do My Taxes?
One Money Design presents Income Tax Refund: Is it Good or Bad?
Money Smart Life presents The 2010 Federal Tax Brackets and How They Work.
Frugality:

Eliminate The Muda! presents The Value Of DIY Is Greater Than Just Savings.
Don't Quit Your Day Job… presents Attempting the Secret Ripoff.
Gen Y Wealth presents Optimizing Vs. Minimizing Food Costs.
My Dollar Plan presents 9 Tips to Stretch the Life of Common Household Items.
Investing: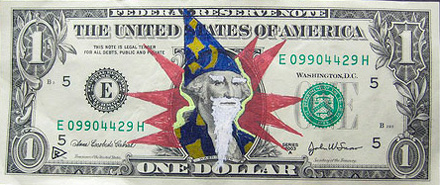 Money Help For Christians presents 5 Steps to Retirement Planning for Young Adults.
Christian Finances presents Should you convert to a Roth IRA in 2010?
Steadfast Finances presents Can Google's 'Insights for Search' Make You a Better Investor?
Intelligent Speculator presents Greece… the next Lehman??… what to do next?
Personal Finance Ninja presents Roth IRA's: Why Twenty-Somethings Don't Have an Excuse for Retirement Investing.
General Finance: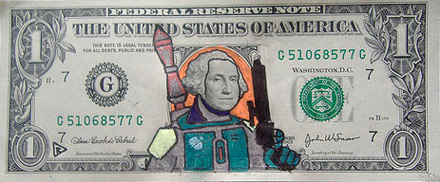 Good Financial Cents presents Warning Signs You Need to Fire Your Financial Advisor.
Foreigner's Finances presents Lease or Buy? What to Know Before Your First Car Purchase.
The Smarter Wallet presents How To Improve Your Credit Score In 3 Easy Steps.
Bargaineering presents How to Avoid Credit Card Minimum Annual Purchases Fees.
The Financial Blogger presents Becoming a Ninja of Happiness.
MintLife presents The Future of Mobile Finance.
PT Money presents Make Extra Money Blogging.
20s Money presents Josh's Ten Year Financial Plan.
The Digerati Life presents How To Create A Blog For Fun Or Profit.
Four Pillars presents 8 Reasons why you should use a real estate agent.
Wealth Pilgrim presents Immediate Annuities Stink. Never Buy One. Here's Why.
Money Crashers presents Becoming Wealthy Is Like Becoming An Olympic Athlete.
Fiscal Geek presents What is a Good Credit Score? Should you Care?
Darwin's Finance presents Top 10 Degrees By Starting Salary 2010.
Frugal Babe presents Wills And Other Unpleasant Topics.
Doughroller presents Are Discount Health Plans a Scam?
Redeeming Riches presents What is Your Motivation in Giving?
Pop Economics presents How who you are affects what you make.
Family Balance Sheet presents How Long Should You Keep Your Financial Records?
Thanks for all the great submissions everyone! Hope you readers found some interesting links today :) Next week's Carnival of Personal Finance will be hosted by Taking Charge, so keep your eyes out for it. And we'll be back to more budgety sex love tomorrow.
Stay classy,
We recommend: