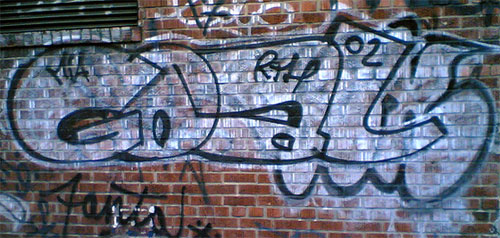 What would it be?  Financially speaking? My brother in law once told me that no matter what happens throughout the year, the one thing he ALWAYS does is to make sure he maxes out his 401(k).  And it used to be mine, too!  In fact, I took it a step further the last two years and maxed out Both my 401k and my Roth – but that's kinda hardcore for most, haha…  and sadly we won't be seeing a 3-pete this time around ;)
BUT, what I like about this thinking is that it gets you to set 1 large goal to hit, and it really focuses your energy into accomplishing something great! If you force yourself to make it happen no matter what's going on around you, you'd be one proud cookie by the end of the year ;)  And your net worth will too, depending on the size of it!  Going back to the 401(k) idea – you'd be saving $16k+ on top of $16k+ every single year if you continued with it! That's insane!  And it really only cost you maybe $11k or $12k too since it's pre-taxable money.  Not too shabby… And that doesn't even take in account the growth of your investments over that same time period either.
This year, for me, it's going to be to put in $11,000 into my SEP (Simplified Employee Pension IRA) – the amount my accountant estimates I can put in based on last year's earnings (from my "hustles," not my old 9-5)  Doing that will not only give me more investment money not to touch, like I mentioned yesterday, but ALSO a huge tax break of roughly $3,000!  As in, $3,000 in real cash I won't have to pay!  I'd say it's win-win all around :)  Just a crap ton of money to depart with if I can't find a way to bring in more than I am now… but then again, more ammunition to ramp up and kill it, right?!  So we have 6 and 1/2 months to make this happen. And I like to think that anything's possible when you have a mission to complete :)
What one thing would YOU like to do by the end of the year? I want some big a$$ goals up in here, people! Like, cutting out your credit card debt once and for all, or building up emergency funds from scratch!  I know you all have it in you.  I just want you to say it loud and proud so I can come back in 6 months and ask you about it! ;) Deal?
————
(Photo by urban_data)
************
Bonus tip: Find a good "balance transfer" offer to help pay off debt faster!
If you've been making payment after payment (on time) and still haven't been able to get your debt under control, snatching up a good balance transfer credit card offer may be the ticket to try. That's where in order to gain your business - credit card companies will let you transfer your existing debt to a new card and let you pay ZERO PERCENT interest on it. Saving you tons every month!
What's the catch? Usually balance transfer cards charge a fee (around 3% of your debt balance) to let you transfer your balance to their 0% interest offer. But we've found a great credit card that will let you do a balance transfer absolutely free. Click here to learn more and see if you qualify!
PS: If you don't trust yourself with another credit card, ignore this! This strategy is to help you get out of debt quicker, not risk adding more to it.