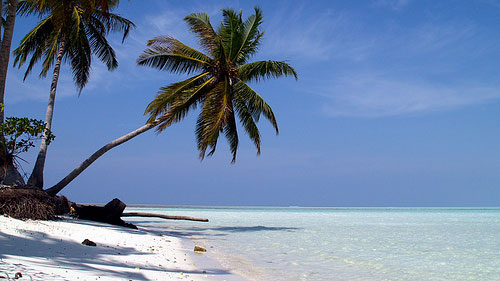 But for a much MUCH better cause this time, haha… our retirement ;) Even though yesterday's tax fail was a major hurt in the wallet, it could have been a TON worse had we not invested anything into our SEP IRA as well. Every dollar that goes into that bad boy, is one less dollar that can be taxed due to the way it's set up (kinda like a Traditional IRA, except for business owners). Only the max amount we can put in a SEP is not set at a flat $5,000 a year – it's based on the biz's profit.
Soooo, after my accountant ran all the numbers, and came up with the magic amount I can invest into our SEP this year (or, last year, I should say, tax-wise) it was my job to go in and INVEST IT ALL to make sure I don't have to pay even *more* taxes from everything. Like a good $8,000 more!! On top of the $6,000+ I already had dropped yesterday. Pretty nasty stuff… but also avoidable as long as I maxed out my SEP allowance ;) I did this last year too and saved over $2,000 – it was awesome!
And that magical number came out to $22,082 this year. Which is now sitting happily in my investments. I pretty much get forced to save for retirement, and then the government "let's me keep" that additional $8,000 that would have normally gone to them instead. Seems like a fair deal to me ;)
So that's where and why we came up with the $22k number. NOW the question, of course, become *WHAT* to invest it in? And if you recall my previous post on investing in stocks you love a couple months back, part of my decision had already been made for me.
Here's where all the $22,000 went:
So half into stocks I really like and/or use almost daily, and another half into more strategic picks. That a good friend of mine has suggested based on his own professional research (he does it for a living).  Still pretty risky moves overall considering we're talking about individual stocks here (I def. don't recommend you following suit), but for me it works.  I like to keep a majority of my investments much more safe and sound with my Traditional IRA accounts (which has about $180,000 in them), and then "play" more with the other accounts. It keeps me entertained.
And I'll say it's also not the smartest thing to do financially, if you haven't already guessed ;)  But as you all know by now, I work on 50% emotions and 50% "by the book." And so far it's worked out just fine. It's actually funny, when I ran the idea of buying both RATE and QNST up there by my friend, he said (and I quote):
"Neither one jumps out at me, and frankly I would never buy either one.  If you had a gun to my head I would rather hold RATE"
So obviously we're going with more of the "fun" and "gut feeling" type here, haha… but again, it all goes back to personal preference. And with that we wrap up a big week of xfering money all over the place – some for the good, and others for the bad.  But it's not many times in the year these major things come up, so when they do I like to embrace them and have a little fun with it all… the best way to stay engaged is to keep things interesting, right?
I'm hesitant to ask what you think about all this, haha…, but of course I'm gonna do it anyways. Think I've gone bat crazy?  Where would you have invested the $22,000 instead?  (Or would you have paid the additional $8k in taxes and saved your stash of cash?) Shoot your answers  below, and we'll have a nice little debate on our hands… the good part about this stuff is that you can always change directions at any time :)
————–
PS: For a more interesting read on finance blogs going up for sale, check out Dough Roller's post on it, pretty fascinating stuff! –> List of Personal Finance Blogs that have Sold for $1 Million or More
PPS: All opinions, stock choices, etc, are all of my own – PLEASE do not take these as recommendations or advice, I am far from being a professional! ;)
(Photo by shazwan)
Featured savings tip
You already know that banks pay $$$ for the privilege of holding your money…it's called interest. But maybe you didn't know this: that so-called interest can be as little as .01%. If your cash savings aren't sitting in a high interest savings account that earns you at least 1%, you're basically saying "no" to free $$$!
Now, obviously the 1% interest you get with a high interest savings account like the one at Discover bank won't make you rich, but that extra 1% compounded over 30 years can grow into a *big* pile of cash. And if you wanna hit lofty $$$ goals, you should be looking for every edge possible.
Here's another way to look at it: if you leave $50,000 in a regular savings account, that's almost $500 you're just throwing away, each and every year you don't setup a high yield savings account! Will you do 5-10 minutes of work right now to earn an extra $500/year for years to come?
If you said "heck yes", then you can setup your high interest savings account here to start earning 1% on your cash savings.