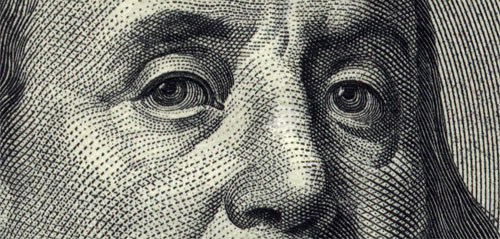 I talk a lot about tweaking your budget and always having a good financial plan in place, but like everyone else I, too, can get caught up in life and forget to follow my own advice from time to time ;)  If you recall from one of our last net worth updates, I was pretty upset with myself for turning into "one of those" people too, haha… even IF it was more on the logistical side of things over the actual handling of our money.
But today I'm proud to tell you that I've officially DONE something about it! :) I sucked it up and starting pinpointing *where* my main concerns were tied up, and what I needed to do to effectively fix things going forward.  And these were the two major areas of importance:
I needed an *easier* system of tracking all our money and accounts
And I needed a SIMPLER way of doing things too.  Especially now that we have a little boy we're responsible for and I need the Mrs. to be more in the loop and ready to take over in case, God forbid, something  happened to me :(  The last thing I'd want is for her not have access to anything or get all stressed/freaked out when our financial situation is pretty solid in reality!
So I went through my financial snapshot spreadsheet to see what I could cut and where I could condense, and I found a TON of accounts we could do without and still be perfectly fine.  If not better. Especially now that we're both more comfortable with our spending habits and how it affects our overall long-term plans.
4 years ago I wouldn't have even DREAMED of combining our accounts like this cuz we both enjoyed our freedom (we had our "personal" accounts alongside our main "house" ones), but over time we've realized we're both pretty much on the same page anyways, so why complicate things and put even more maintenance in our way? The idea of combining more of our accounts together got less and less scary the more we thought about it, and having a kid pushed us over as we felt more like a "family" now and not so much a "his" and "her" situation.  Even though legally it's all "ours," of course. And I still think having separate accounts has its benefits – it's just not for us any more :)
I jotted down a couple of action items and started getting to work. Here was the new plan:
Condense more of our personal accounts, and merge everything into our main "house" accounts (one checking and one savings)
Use only ONE main credit card going forward for all purchases – no more "his" and "hers"
And these were the steps we physically took to make it  happen:
We closed my personal savings account
We closed Mrs. BudgetsAreSexy's personal savings account
We closed my old ING checking account I never use
We closed my 2nd business checking account I never use
We closed our "emergency fund" money market account we're no longer going to need anymore (more on that tomorrow)
We left $500 only in Mrs. BudgetsAreSexy's personal checking – for hiding gifts and worst case emergency scenarios
We left $500 only in MY personal checking too for the same reasons above
We transferred ALL saved money into our main "house" savings account
And lastly, we updated all recurring charges from both of our personal credit cards to hit our "House" card only going forward. We're no longer going to use our own personal cards any more.
9 different tasks, and a LOT of calling up of places to finally get us to a more streamlined place :) And while it's only been a few days since starting this new plan, I've gotta admit I'm feeling pretty good about it all! Less cards in my pockets, and a lot less "things" to think about on a daily basis since everything's almost totally merged now – I love it.
And I genuinely think seeing more of this stuff more condensed like it is now will surely help me track everything faster and see more of a "bigger picture" since it's not so scattered all over the place any more. Here's what our new system now looks like:
We pay everything with one main credit card
We actively manage only two other main accounts: Our house checking and our house savings
That's it! We still have our investing and other retirement accounts to watch over and all that too, but as far as day-to-day living goes it'll be a lot easier to manage now that it's all streamlined. Our original plan had worked for quite some time, but with everything in life you gotta tweak stuff as things change…  And we were def. due for an upgrade. Now we sit back and see how it all plays out! ;) I've got no shame in reverting back if needed, but I have a feeling we're gonna be in a much better position from here on out – I'm pretty excited.
When was the last time YOU took a look at how you manage your accounts? Anyone else due for a nice change up?
Featured savings tip
You already know that banks pay $$$ for the privilege of holding your money…it's called interest. But maybe you didn't know this: that so-called interest can be as little as .01%. If your cash savings aren't sitting in a high interest savings account that earns you at least 1%, you're basically saying "no" to free $$$!
Now, obviously the 1% interest you get with a high interest savings account like the one at Discover bank won't make you rich, but that extra 1% compounded over 30 years can grow into a *big* pile of cash. And if you wanna hit lofty $$$ goals, you should be looking for every edge possible.
Here's another way to look at it: if you leave $50,000 in a regular savings account, that's almost $500 you're just throwing away, each and every year you don't setup a high yield savings account! Will you do 5-10 minutes of work right now to earn an extra $500/year for years to come?
If you said "heck yes", then you can setup your high interest savings account here to start earning 1% on your cash savings.