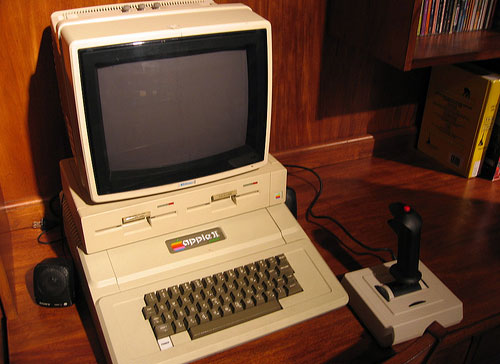 As I was goofing off yesterday as I normally do (usually around 3pm when my coffee high leaves me all strung out), I stumbled across Go Daddy's domain auctions and started randomly looking up new urls to buy. As if a) I had the time to build out yet another project, and b) I had the money to get a decent one anyways ;) It doesn't help my domain addiction much either, for that matter.
Somewhere during these searchings though, I came across a list of the most expensive website names ever sold. With names like Sex.com and Porn.com of course being some of the biggest ones. No pun intended. (I wonder how much NoPunIntended.com went for? ;)).
The first list I found seemed to be quite outdated, so I researched some more and kind of combined a handful of the ones I found in hopes it' a bit more complete/accurate. But who knows with these internet folks, eh? All I know is that it's days like these that I really enjoy my job :)
The most expensive website names in the world:
Others that purportedly sold in the $11-$30 Million range are below, but couldn't find much info on:
Pretty fascinating, huh? It seems if you just plucked out a bunch of bland boring categories back in the day you'd be a multimillionaire by now ;) Contrary to the belief that squatting on BRAND names would have done the trick (though of course it did before laws were enacted to protect people and companies. Remember "cybersquatting?")
Interestingly enough, 7 of these top 50 center around personal finance phrases too: Mortgage.com, Savings.com, Coupons.com, Investing.com, CreditCards.com, Loans.com and the whopper of them all – Insure.com. That's a total of $30.1 Million dollars we could have made had we been smart enough to pick them all up years ago! At least in theory (most those domains sold as-is without any sites attached, but some of them like Insure.com came built out with content/traffic and all).
Personal Finance blogs that have sold for millions
If you're interested in seeing how much *personal finance blogs* have sold over the years, here's an awesome list w/ help from The Dough Roller. In these cases though they sold the ENTIRE sites, not just the domains like our original list above. Most of these are undisclosed, but you can safely assume they went for $1-2 Million and up:
We'll see how long it takes for BudgetsAreSexy.com to hit these lists, but I'm not holding my breath :) If only I registered Budgets.com, And.com, and Sexy.com all separately!! Haha…I'd be able to fulfill that penny dropping dream I shared with y'all yesterday no problemo ;)
Happy domain hunting!
————
PS: After doing all this researching of mixing list #1, #2, and #3, I came across this master domain list by Domaining.com, d'oh. Oh well, always fun to poke around and learn yourself, eh? Check out some of those links for more background info on the sales though – pretty interesting stuff!
[Photo by amitp]