It's been a few years since the bill was first announced (the treasury was having some issues with it), but now the newly designed $100 bills as shown above will be going into circulation today… With all it's sexy security updates and all :) Which include:
Portrait watermark
Security thread
Color-Shifting 100
Raised printing
Gold 100
Microprinting
So don't any of you ballers get any funny ideas! It's not as easy to fake these like those racketeer coins we were talking about yesterday ;) If any of you come across these in the real world now though, please let us know! It's always fun seeing new currency in circulation… And I hear if you can find serial #1 you may be able to make some dough off it!
"I would wager a guess that [the number one] note will bring between $10,000 and $20,000 in uncirculated (mint) condition," said independent dealer Scott Lindquist.
That's pretty crazy… Here's what the last two $100 bills looked like for comparison btw: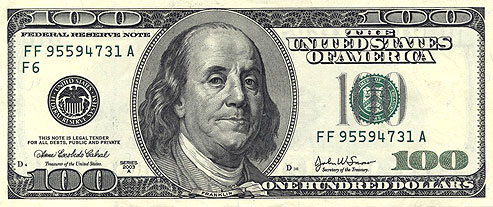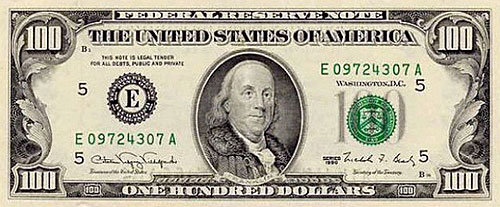 Personally I prefer the old school design a lot more, but I suppose you've gotta keep up with the times… If you want to learn more about these new guys, here's the official website on 'em: http://www.newmoney.gov/
************
Bonus tip: Find a good "balance transfer" offer to help pay off debt faster!
If you've been making payment after payment (on time) and still haven't been able to get your debt under control, snatching up a good balance transfer credit card offer may be the ticket to try. That's where in order to gain your business - credit card companies will let you transfer your existing debt to a new card and let you pay ZERO PERCENT interest on it. Saving you tons every month!
What's the catch? Usually balance transfer cards charge a fee (around 3% of your debt balance) to let you transfer your balance to their 0% interest offer. But we've found a great credit card that will let you do a balance transfer absolutely free. Click here to learn more and see if you qualify!
PS: If you don't trust yourself with another credit card, ignore this! This strategy is to help you get out of debt quicker, not risk adding more to it.