Today's post is dedicated to one of my newest favorite songs: "Royals" by Lorde. Who's ONLY 16 btw, if you can believe that, but who's taking over the air waves like crazy right now. If you know the song, you'll understand why completely (and if you don't, you have bad taste in music! Haha… j/k. But you should probably get your ears checked just in case ;))
Take a few seconds real quick and hit play up there to check it out, or click here to watch it if you're reading this in RSS or email. Though fair warning it's pretty catchy and liable to get stuck in your head for the rest of the afternoon ;)
Now what does this have to do with personal finance?? EVERYTHING. Or, nothing at all, if I'm completely skewing the meaning behind it which I very well may be about to do (and also very well don't care 'cuz that's the point of art, right? To be left for our own interpretations?)
Here are the words from the first part of the chorus:
But every song's like:

Gold teeth
Grey Goose
Tripping in the bathroom
Bloodstains
Ball gowns
Trashing the hotel room

We don't care…. we're driving Cadillacs in our dreams
AKA the "Joneses!" Look at them go and blow their money to fit in with the rest of their peers – gold teeth, grey goose, ball gowns?? That's totally what our neighbors are doing ;) If they were royals of course. Or, rappers.
And she doesn't care! She's like, "I'm just gotta go out and dream about that stuff – that works for me. I don't need it to feel special – I'm down with my bad self." And then she continues on:
But everybody's like:

Crystal
Maybach
Diamonds on your timepiece
Jet planes
Islands
Tigers on a gold leash

We don't care, we aren't caught up in your love affair
Again, this love affair of fitting in with the royals/Joneses/most definitely the rappers. (I'm pretty sure every legitimate rapper has once owned, or spoken, those words on a track at one point – no joke). And again, she don't care… Kinda like Psy on Gangnum – remember him? What is popular music coming to?!
At the end of the day…
"That kind of lux just ain't for us, we crave a different kind of buzz…"
BAM!!! Personal finance all over that lyric – YES! Luxury is for money haters. We don't need that junk to be happy – we're totally cool with our place in life. We crave a different kind of buzz like love, and family, and savings accounts/401ks/retiring at a decent age. You know, "boring" stuff ;) We're not caught up like all those royals are flaunting their cash and lifestyle – we don't want to be like them!!!
Am I right? Oh wait, no? You DO want lots of money to do as you please? Yeah, me too. No doubt. BUT we can do without the crazy binges and trashing hotel rooms/getting bloody and bragging about it on Facebook for sure. What's so great about bloodstains anyways?? Am I missing something?
The point is – Lorde gets it. And she's only 16. She knows what the herds are doing in their lives, and she's cool to be doing it in her *own* way. A much less extravagant/crazy way, at that. She doesn't want to be one of the Joneses – she's confident in herself and how she wants to enjoy life.
(And speaking of which, not that I want to get off track here, but MAN do the "Joneses" get a bad rap these days… Can you imagine how the REAL Joneses feel?? Like, what if that was YOUR last name?? Haha… And all YOUR neighbors are telling everyone they don't want to BE you? ;) That's not too nice of them, is it?
I suggested on Twitter the other day that we should come up with a totally NEW name for these guys as to not offend anyone anymore. Kinda like they're (yet again) suggesting with my Redskins, even though the talks never seem to go anywhere… Only in this case, there's a slight chance of it catching on ;) As long as you guys help spread the word!!!
Are you ready to hear my suggestion?? It's a good one!! The new name I think we should all replace the "Joneses" with is….. the "BookieBoos!" Haha… seriously! Who would ever have *that* name?? And better yet – who the hell would WANT that name? ;) They wouldn't, which would then give them even MORE ammunition to stray away from the "norm" and go create their own lifestyle like Miss Lordes up there seems to be doing… I'm telling you, the Bookie Boos are where it's at. And now I've TOTALLY strayed away from today's post, haha… sorry about that.)
So there you have it. "Royals" by Lorde – the best new song out there,and which I nominate to become personal finance's theme song. Either that, or we vote to change the Joneses to the Bookieboos – your choice ;)
In the meantime, I'm going to go Google what's so freakin' exciting about being bloody… Is it cuz your blood is so rich that you can afford to offload some of that too?? I believe this calls for another posting of this gif right here. Just swap out the cash with blood – it's all interchangeable.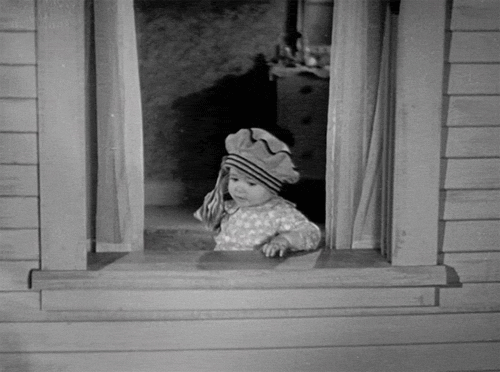 ——–
PS: Here's a cool interview Lorde did with the Huffington Post recently, if you're interested in learning more. She's been in the music game since she was 12, if you can believe that.
***UPDATE*** OMG – I *know* of a Bookieboo!!! Haha…. My friend Leah, from my Love Drop days!!! OMG that's too funny… So sorry boo! You still love me?? :)
Featured savings tip
You already know that banks pay $$$ for the privilege of holding your money…it's called interest. But maybe you didn't know this: that so-called interest can be as little as .01%. If your cash savings aren't sitting in a high interest savings account that earns you at least 1%, you're basically saying "no" to free $$$!
Now, obviously the 1% interest you get with a high interest savings account like the one at Discover bank won't make you rich, but that extra 1% compounded over 30 years can grow into a *big* pile of cash. And if you wanna hit lofty $$$ goals, you should be looking for every edge possible.
Here's another way to look at it: if you leave $50,000 in a regular savings account, that's almost $500 you're just throwing away, each and every year you don't setup a high yield savings account! Will you do 5-10 minutes of work right now to earn an extra $500/year for years to come?
If you said "heck yes", then you can setup your high interest savings account here to start earning 1% on your cash savings.