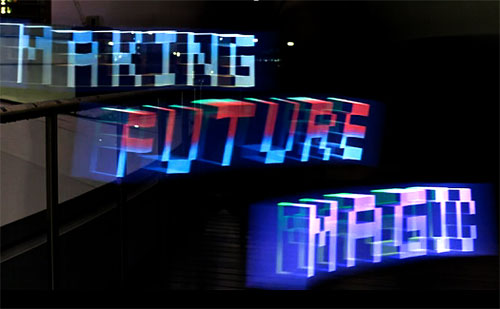 You might have heard of this one before, but it's one of my favorites because it's such an easy way to think and plan ahead. Especially since people usually pay attention to this AFTER they've done all their bill paying – as if it's the least important??
Some may call this "paying you first," but I never fully understood what that meant. So I just think of it as paying another bill – the bill towards the "future me!" :) And you just pay it like you would any other bill you've got that month.
Sometimes it's only $20/mo when you first start out, and others it's hundreds, or even *thousands* when you get to be big pimpin'. But the point is, the more you make it a habit, the more you'll end up with down the road, and the more you won't "forget" to do it too. I.E. Spend what's left after all your other bills, even though you tell yourself everything "extra" goes right to savings – hah! (I used to do that all the time. Or, play the "transfer game" – shuffling money from savings to checking at the end of every month cuz I sucked at budgeting ;))
And you need to stay on top of this bill too, just like any others. If you're late – you've gotta pay the penalty! Maybe that means xfering an extra $5.00 over to make up for it or something. Just in this case it's still all going back to YOU vs a company like all your other bills going on… And brownie points for automating it too, if that helps you not forget (just like the rest of the bills).
Now, *where* you pay this money into is totally up to you and whatever goals you're working towards. You could pay it into your…
Savings account
Money market account
401(k)
IRA
Brokerage account
Or any other place that you deem wise
And the amounts to be thrown in there will differ just the same:
Maybe you can only put in $20/mo?
Maybe it's a percentage, like 10% of all your income? (Sexy!)
Orrrr, maybe you've watched that Oprah episode and you want to save 50%! (Sexier!)
Only you know the answers to all that, but it only really matters if you ACT on it. Thinking and strategizing only gets you so far – you have to pull the trigger and get it moving or it's just a waste of time! And your future-you will hate you for it too. (Anyone remember that How I Met Your Mother episode where  they'd always let their "future selves" deal with any big decisions and get back to playing video games? Haha… I ALWAYS think of that now anytime I push something aside :) I'll let Future J. Money deal with that!)
I also remember the very first time I started putting money into my 401(k) too. Mainly because I was a big fat dummy and the entire time (a year) I thought I was contributing to it, it turned out I WASN'T. It was back in 2002 – the time I moved to NYC with a wad of cash and 2 suitcases – and my dad kept harping on me saying I needed to sign up 'cuz it was "the smartest thing you can do at your age." (And of course he was right – where else can you double your money guaranteed like that??)
So to get him off my back I told him I did it, fully-intending to do so the next day. Only, a) I forgot (saving was NOT on my priority list at 22 living partying in one of the best cities in the world ;)), and b) I started believing my own lies because the entire time I thought I HAD been saving! I just never checked until my dad asked me about it one day to prove his point even more how important savings is by looking at all the compounding going on. I asked him where I could find that number, and he told me to look on my check.
It wasn't there.
So I stroll into HR thinking there must have been a glitch or something, and I literally ask them if there's a problem going on with their system. "Yeah, there's a problem. You never signed up!" "Ummmm…. what?" "We have no record of you signing up, sir. But you can now if you'd like?" "Ummm…. yes?" Haha…
Needless to say my father wasn't very thrilled ;) But at least I've been investing ever since!! That's like, what, 12 years now! And while I can no longer put anything into a 401k and get my free matches (*tear*) I still annually max out my SEP Ira which us elf-employed peeps have. Still pretty embarrassing though…
Anyways, all that to say action is the most important. So figure out a system that works best for you (automating, "paying it as a bill," whatever), and get the ball rolling now so you don't feel like a huge idiot later. As awesome as it would be, we don't  have anyone to check up on us unfortunately now that we're "responsible adults." Don't leave it in the hands of the future-you!
—
PS: To check out the writings of the past-me, here's a similar article I wrote back in 2008: Saving 10% of your money is like paying an extra bill. It seemed I wasn't much a fan of grammar back then ;)
[Photo cred: pheezy]
Featured savings tip
You already know that banks pay $$$ for the privilege of holding your money…it's called interest. But maybe you didn't know this: that so-called interest can be as little as .01%. If your cash savings aren't sitting in a high interest savings account that earns you at least 1%, you're basically saying "no" to free $$$!
Now, obviously the 1% interest you get with a high interest savings account like the one at Discover bank won't make you rich, but that extra 1% compounded over 30 years can grow into a *big* pile of cash. And if you wanna hit lofty $$$ goals, you should be looking for every edge possible.
Here's another way to look at it: if you leave $50,000 in a regular savings account, that's almost $500 you're just throwing away, each and every year you don't setup a high yield savings account! Will you do 5-10 minutes of work right now to earn an extra $500/year for years to come?
If you said "heck yes", then you can setup your high interest savings account here to start earning 1% on your cash savings.