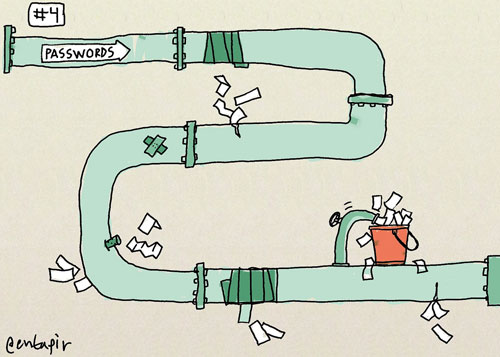 A couple of weeks ago we blogged about the power of writing down goals. The response from people was pretty good, but even *better* were some of the other tips and tricks people do to help them reach their goals faster! So rather than keep them buried in the comments for 1/100th of the world to see, I wanted to pimp them out today in hopes it helps some of y'all out as well.
First up, we have Mel from brokeGIRLrich.com. Here's what she's currently doing:
One of my goals for 2014 is to lose some of the weight I put on while I was on tour. I write it on a white board and slapped it up on the fridge. And I add my weight at the end of each month to it. It's pretty much the first time I've ever committed to losing weight and having it work.
This is not the first time we've heard of the "fridge trick," but it always bears repeating. Karen from Money Saving Enthusiast once wrote up an excellent piece on using the refrigerator to your advantage, only with tacking your *receipt* on it instead. Which "serves as an informal inventory for what is inside. It lets everyone in the house know what was purchased at the store. So if anyone asks, what is there to eat, they can check the receipt. It takes the work out of searching for items to eat [and] helps to not waste food." I always think about that now anytime I ask my wife what kind of snacks we have to eat around here ;) It drives her crazy…
The second and third tip I wanna shed light on both come from Mr. John Wolf. Here's his first one:
"I have a white-board at work that tasks get written on and I have some little magnetic frames with things I want in them… garage, pool, seadoo, etc. Well, while I really would like a garage, I'll probably not get one unless I get a new house. Same with the pool. The Seadoo just adds to the problem. My debt problem. Now, in one of those frames, is a picture of a person jumping in the air with the words "Debt Free". I'm happy to say that I've paid off three of my low-hanging credit card bills so far. I look at that little picture every day. I know it helps."
Again, a fairly common one, but obviously one that works pretty well! As evidence in our last post on this subject too. But this SECOND tip of him I found to not only be unique, but VERY very awesome. And, quite hilarious for some reason :)
"One extra thing I do though, is create actionable passwords to log in to my work computer; such as: "Payoffbills", "Payoffcredit", or even "Workoutmore" (that one didn't work!)."
Haha… Imagine changing all your passwords to goals?? I know tons of women who like to reference their boyfriends or kids, etc on them ("ILoveJohnny", "babysue2013" etc), but I'm digging this action-oriented approach even more. If I were to follow along, I'd probably change my bank passwords to "DollarDollarBillsYall" and my mortgage pass to "SUCKIT!!!!"
Lots of fun you can have there ;) (Now don't go trying to hack my accounts!)
I then thought I'd ask Twitter for their tips on reaching goals faster. Here's what they said (and you can follow me here too if you'd like: @BudgetsAreSexy):
@Ice_Monk said: "Get up 30 minutes earlier everyday."
@Studenomics said: "Set small daily goals to help you reach a huge monthly goal."
@OnTargetCoach said: "Put your TV in the closet. That was the only semester I made honor roll in college"
@BudgetForMore said: "Have someone to hold you accountable and be your cheerleader" – Yup! And do you know what one of the biggest ways to do this is? Sharing it with the world on a blog :)
@EllStar said: "Ensure success. Have a savings goal? Make automatic withdrawals to your savings account. Have a debt repayment goal? Same."
@WiggleChicken said:" Set "process" goals instead of big/scary/ugly regular goals."
And then some from the jokers in the room: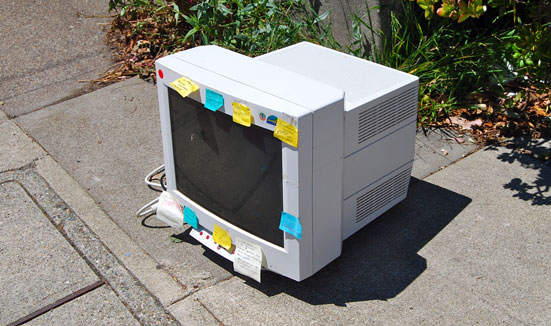 Personally, I like to use sticky notes on my computer monitor to keep me motivated and remembering goals. Every few weeks/months I swap them out, and often times they're sayings or phrases too instead of actual financial goals. Here are some of the past ones I've used:
More Doing, Less Thinking
Network!!!
THINK BIG!
Don't Be Boring! (relating to blogging and online projects ;))
No Mortgages, Max Roths, Max SEP, Max 529 (the ultimate dream)
And, currently, "Wake Up and Do. Nothing." Inspired by this article.
There's also a sticky note method of budgeting too we blogged about a ways back, good stuff…
So yeah – tons of different ways to stay motivated and accountable! And many of them relate to writing them down somewhere, and then being able to see them as often as possible so you don't drift away. Here's the link again to our original post if you missed it: The Power of Writing Goals Down
Keep hustlin', everyone! You get closer to the dream with every day that passes!
——-
[Passwords pic by Stiftelsen / Computer pic by Eric E Castro]
Featured savings tip
You already know that banks pay $$$ for the privilege of holding your money…it's called interest. But maybe you didn't know this: that so-called interest can be as little as .01%. If your cash savings aren't sitting in a high interest savings account that earns you at least 1%, you're basically saying "no" to free $$$!
Now, obviously the 1% interest you get with a high interest savings account like the one at Discover bank won't make you rich, but that extra 1% compounded over 30 years can grow into a *big* pile of cash. And if you wanna hit lofty $$$ goals, you should be looking for every edge possible.
Here's another way to look at it: if you leave $50,000 in a regular savings account, that's almost $500 you're just throwing away, each and every year you don't setup a high yield savings account! Will you do 5-10 minutes of work right now to earn an extra $500/year for years to come?
If you said "heck yes", then you can setup your high interest savings account here to start earning 1% on your cash savings.