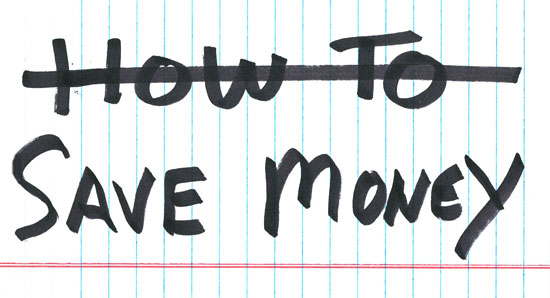 I was exchanging war stories with my boy Derek the other day, and at some point he mentioned how he's always getting asked *how* to save money. And then we both laughed cuz it's what everyone always wants to know as if there was a secret or something :) There's not. People just don't do it!
He then told me (sarcastically) that he's going to say the following the next time he's asked, which I just found hilarious:
"You want to know how to save money? Easy. Get rid of the "how to!""
In other words, JUST DO IT like Nike. You already know how, you just have to actually PULL THE TRIGGER. And no, of course it's not fun or easy, unless you get off on that type of stuff ;) It IS, however, do-able. If you care enough to make it happen. You gotta get out there and fight for what you want, nothing's handed to you!
If you truly don't know how to actually save anything, then here. No more excuses!
6 Things You Could Do Right Now to Save Money
Pull out $5.00 from your wallet and put it in a box
Scour your car for loose change below/beneath the seats and put in same box
Walk into your HR department and increase your 401(k) contributions
Set up an automatic xfer from your checking to your savings account
Set up an automatic xfer from your checking to a Roth or Traditional IRA
Call up your credit card company and ask them to lower your interest rate. If they say no, ask for a manager. (If that manager says no, hang up, wait a few hours, and call back to get a different manager ;) I swear this works 75% of the time)
Either of those will take you between 5 seconds and 15 minutes to complete. If you need more or have more time/want a challenge, you can try these three too:
Try a "no spend" challenge for the rest of the month (can only use $$ for necessities)
Track your money for 30 days. You'll start saving more just by doing that alone, believe me
Give your wallet/purse to your friend and tell them not to give it back until after the weekend
Try any of these other money challenges I've put together
If you type "how to save money" in Google, you'll also find approximately 502,000,000 more results. That's a lot of ways to save money!
Remember too that "saving" money by not spending it is great, but it STILL doesn't count as savings until it's banked. You can save $100 every day by not shopping or cutting back on groceries, or even by not spending $200,000 on a Bentley as my friend Paula puts it (hah!), but you gotta store it somewhere so it can accumulate or you'll just spend it elsewhere. You've got to follow through completely for it to count.
(This is exactly my problem with those who pay someone else to do something for them cuz "their hourly rate is more." This could be true, but unless you're out there MAKING THAT MONEY while the hustler's mowing your grass, you're indeed losing* that $20 bucks)
This is how you truly save:
Get the money
Stash the money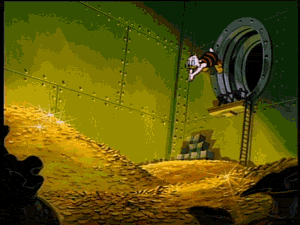 ——
*I'm all for saving *time* by paying someone else to do work for you, btw, it can definitely be a smart move, just don't confuse it with saving MONEY. You can only stash one of them into a bank account.

Shout out again to Derek for letting me pass on his words of wisdom ;) He just became a new parent with his wife, Carrie, and is in the process of starting a new blog for all mothers doubting themselves while raising these cute nuggets: ImaGoodMom.com. I'm sure you other mothers can relate.
Featured savings tip
You already know that banks pay $$$ for the privilege of holding your money…it's called interest. But maybe you didn't know this: that so-called interest can be as little as .01%. If your cash savings aren't sitting in a high interest savings account that earns you at least 1%, you're basically saying "no" to free $$$!
Now, obviously the 1% interest you get with a high interest savings account like the one at Discover bank won't make you rich, but that extra 1% compounded over 30 years can grow into a *big* pile of cash. And if you wanna hit lofty $$$ goals, you should be looking for every edge possible.
Here's another way to look at it: if you leave $50,000 in a regular savings account, that's almost $500 you're just throwing away, each and every year you don't setup a high yield savings account! Will you do 5-10 minutes of work right now to earn an extra $500/year for years to come?
If you said "heck yes", then you can setup your high interest savings account here to start earning 1% on your cash savings.