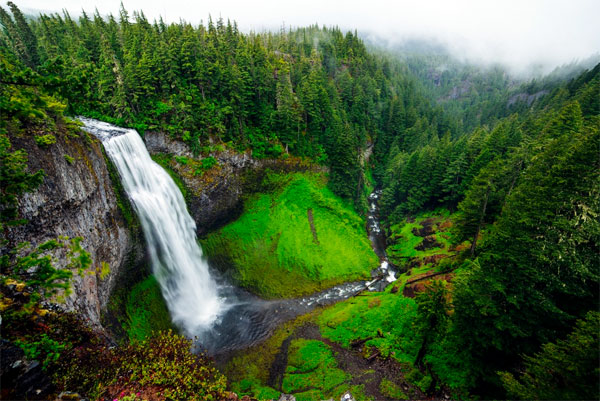 Goooooooood morning Budgets Are Sexy fam! I hope you're in the mood for some motivation/self-reflection today, 'cuz I've got a handful of financial nuggets for you to marinate on while you go about your business this weekend (and hopefully beyond).
Think of this as an extension of last week's reminder about money, if you will. Something that's always good to keep in the back of our minds :)
We'll start with a video that was passed my way by some lovely soul who, for the life of me I can't recollect, but now days later am very grateful to. I've started a new habit of watching TED talks every night before settling in to bed (kinda a neat way to drift off!), so I turned this bad boy on the other night and have been thinking about it ever since.
Here it is if you want to check it out yourself at some point – "Flipping Rich," by John Thornton:
It's a little corny at times, but beats out most other things you'd be doing in your free 15 mins of time anyways ;) And the history of his family's Christmas tree business (yup – I said Christmas trees!) is pretty interesting to hear about too.
But the meat and potatoes of it all?
That wealth is not about luck, but rather it's learned. And that anyone can achieve it so long as they have their "why" down, else the "how" doesn't even matter.
John gets into it all in the talk, but I pulled out my favorite part where he talks about the 3 ways to grow your wealth based on King Solomon's teachings over 3,000 years ago "that cuts across all cultures, political systems [and] economic systems."
Here they are:
Do something. Take action. If not, "a little sleep, a little slumber, a little folding of the hands to rest – and poverty will come upon you like a bandit. Scarcity, liked an armed man."
Do something right. Don't fool yourself! "The person who follows the right path, is like the first gleam of dawn shining ever brighter as the day comes."
Be generous. "When I have a generous heart, I see the people around me who have less. And when I see the people around me who have less, I realize I have enough to share – but it also makes me thankful. It makes me content. But when I have a stingy spirit, I see all those people around me who have more than me. Quite frankly even the most richest person in the world still doesn't own most of it. It's a never ending trap."
He also mentions a book by Gregg Easterbrook that I now want to pick up and read myself – The Progress Paradox: How Life Gets Better While People Feel Worse – which he quotes the following:
"Despite the fact that per capita income, adjusted for inflation, had more than doubled from 1960 to 2000, there was a marked uptick in people's unhappiness."
How true this is right? We now live better than even John D. Rockefeller and yet we still struggle with being content with all our blessings. Myself very much included (though reading/watching all of this stuff is certainly helping!).
So that's the real takeaway today: Be as thankful as you can no matter what stage you're in right now, continue *taking action* and making sure you're focusing on the RIGHT stuff and not just the stuff that keeps you busy and feeling fake good, and then be as generous with your time and money as allows. John mentions in the video that the math on that part never quite adds up (how can you give money away, yet always end up with more?) but it's a magic worth believing in, and you rarely hear of anyone being worse off because of it ;)
I'll leave you with one last gem that'll put things in perspective even more… If there's only one thing you watch today, please make this 1-minute video it: "Be Grateful For What You Got"
Happy Friday everyone!
******
Hat tip to Derek for finding that last video!
Featured savings tip
You already know that banks pay $$$ for the privilege of holding your money…it's called interest. But maybe you didn't know this: that so-called interest can be as little as .01%. If your cash savings aren't sitting in a high interest savings account that earns you at least 1%, you're basically saying "no" to free $$$!
Now, obviously the 1% interest you get with a high interest savings account like the one at Discover bank won't make you rich, but that extra 1% compounded over 30 years can grow into a *big* pile of cash. And if you wanna hit lofty $$$ goals, you should be looking for every edge possible.
Here's another way to look at it: if you leave $50,000 in a regular savings account, that's almost $500 you're just throwing away, each and every year you don't setup a high yield savings account! Will you do 5-10 minutes of work right now to earn an extra $500/year for years to come?
If you said "heck yes", then you can setup your high interest savings account here to start earning 1% on your cash savings.