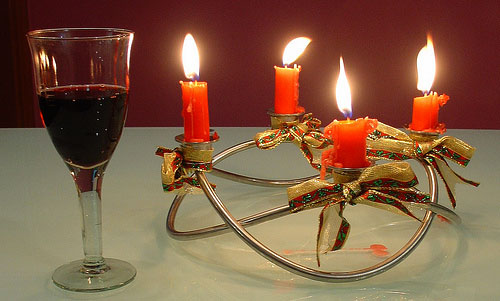 (An anonymous reader's story on her journey to becoming completely debt-free.  I wanted to share this with you all so you know it's definitely do-able! I hope you get as inspired as I did :))
The wake-up call came for me when I was 53 years old. I was operations manager in a construction company. Working in construction I was used to being laid off every few years, so I was accustomed to saving for those times. I had started out my career as a book-keeper, so I understood the cost of borrowing money, and had never been a big fan of debt. I had always lived within my means, but as my means went up, so did my expenses.
The visit to my banker
At 53 I found myself laid off again, and no one I knew was starting a new project. I didn't want to do it, I did not want to have to go out and sell myself to a bunch of contractors I didn't know. I didn't want to sit there and prove to them that I can bring jobs in under budget and on time. So I went to see my banker instead.
I told him I knew I didn't have enough to retire now, but I wanted a figure, I wanted to know when I had saved this much I could retire. He looked over my accounts and told me that I was spending about $3500 a month (Which I already knew). He then said, at your current expenses you can't afford to retire now, but if you cut $1500 a month from your expenses you could afford to retire today. I was in shock, I had been putting up with all the crap at work and I didn't even need to be working.
What I did about it
I knew immediately the house could go, my kids were grown. I was living alone. I was air conditioning and heating rooms I never went into. I was paying someone to clean the house and mow a lawn I never used. That's when I sat down with my budget and asked myself what was and wasn't important to me. After eliminating those thing that really didn't matter, I looked at the things that did. I had developed a habit of drinking $40 bottles of wine. I asked my wine buyer to recommend something less expensive and he found me a $12 bottle that I enjoy. Occasionally I might spurge for a $40 bottle, but it is no longer a regular expense, just because I can afford it. I took as many of my expenses off contract. My Fios internet is month to month, my cell phone is prepaid.
I sold the suburban house and moved to the city, where I now live in a two bedroom 940 sq. ft. house with a tiny yard that I paid cash for. I have 98 restaurants within walking distance of my house. With no house payment, no car, and no contracts. Aside from a few annual expenses, insurance, taxes, etc., my monthly obligations are just utilities and food. I am able to keep my obligated spending to under $500 a month, that leaves me with a couple thousand dollars a month of disposable income, most of which just goes into savings. But If I decide I want to buy something, or take a trip, I can without much thought.
Back to work – on MY terms
I did eventually return to work. A former boss called with a job that was over budget and behind schedule. But when they are calling you, you can negotiate terms to your liking, including working from home unless I am absolutely needed in the office. Work was also a lot less stressful when I could say "If you want it done under budget, on time, you will do it my way, if your not going to do it my way, fire me and I will go home and watch a soap opera." — Because there is a lot less drama on a soap opera, than there is in a construction office when a woman tells a contractor that he has to use this supplier and that crew, and the concrete truck will be there at this time and he better be ready.
I work a lot less these days, but I enjoy it when I do. The stuff I was throwing my money away on every month, I don't miss. I am much happier now than I was in my suburban life full of things. I also know when I earn money, either actively or passively, I can do what I want with it, I am not obligated to give it to someone else. I like that kind flexibility in my life.
————–
Guest post by an Anonymous reader, who shares that she really enjoys blogs like these because, like converts to a religion, we need a place we can go to share our experiences without annoying the unconverted. She knows good and well that her unconverted friends don't want to listen to her debt-free lifestyle and her heretical belief that just because she CAN get credit, doesn't mean she should use it.  I AGREE!!  And thanks so much for allowing us to read your story :)
(Photo by Eustaquio Santimano)
************
Bonus tip: Find a good "balance transfer" offer to help pay off debt faster!
If you've been making payment after payment (on time) and still haven't been able to get your debt under control, snatching up a good balance transfer credit card offer may be the ticket to try. That's where in order to gain your business - credit card companies will let you transfer your existing debt to a new card and let you pay ZERO PERCENT interest on it. Saving you tons every month!
What's the catch? Usually balance transfer cards charge a fee (around 3% of your debt balance) to let you transfer your balance to their 0% interest offer. But we've found a great credit card that will let you do a balance transfer absolutely free. Click here to learn more and see if you qualify!
PS: If you don't trust yourself with another credit card, ignore this! This strategy is to help you get out of debt quicker, not risk adding more to it.