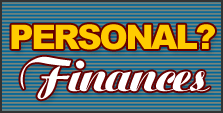 What if your boss pulled your credit? I was talking with a friend the other day on this, and he was pretty adamant that it's just plain "F'd up" (his words).  But is it?  At first I was totally on his side, but then as we talked it through a bit I did kinda see the reasoning behind it.  (Although I'm still not sure which side I belong on)
If you have sucky credit, chances are you're not that well organized.  Or even worse –  you just don't care. Both of which are not prime attributes to a good work ethic and probably get you to the bottom of the resume pile.  Of course, there are plenty of exceptions to the rule, and plenty of people who have excellent credit that are just plain dicks ;)
So I don't think it should be the determining factor whether someone gets the job or not, but I guess it does help separate the applicants out a bit.  It would be easier to choose between two equally qualified individuals if one had much better credit than the other, yes?
Now, what about debt?  Or savings?  Do you think your boss has the right to know whether you're awesome at it or not? It probably depends on what type of debt you had (student loans would show you WENT to school which is good! haha… but maxed out credit cards would probably be something you'd want to hide from the CEO), but unless you're spouting it around I'm not sure how they'd find that out anyways.  Actually, I take that back!  If you've got debt collectors hounding your every move, they WILL call your work place!  So def. be careful of that…. I've answered some of these calls before, and it does NOT bode well for anyone.  Best thing you can do here is to get all goody-goody w/ the person answering these calls and make sure it doesn't get escalated ;)
I will say that you can use a lot of this stuff to your advantage though.  Every now and then I drop hints about 401(k) and how important saving is to other colleagues of mine (within earshot of the big man), and it seems to be doing some good ;)  I've been getting a lot more financially-related tasks handed to me lately, and even a nice compliment the other day that I'm a "respectable young man." Hah!  Did he see the mohawk?  And I know for a fact our company doesn't check credit or any of that stuff (we're still a start-up and it would be MY JOB to do that *if* we ever went that route) so for all they know I could have $200k in debt. Which goes to show that it's all about impressions!! If people think you're one way, it doesn't really matter whether it's true or not.
When it comes down to it though, the best way you can avoid all financial discrimination whatsoever is to keep workin' hard and rockin' that money. You get that on lock, and it doesn't matter whether your credit or debt or anything is pulled out or not.  At that point, it might even be in your best interest that it is!
What do you all think about this?  A bunch of crock, or a bunch of smarts?
************
Bonus tip: Find a good "balance transfer" offer to help pay off debt faster!
If you've been making payment after payment (on time) and still haven't been able to get your debt under control, snatching up a good balance transfer credit card offer may be the ticket to try. That's where in order to gain your business - credit card companies will let you transfer your existing debt to a new card and let you pay ZERO PERCENT interest on it. Saving you tons every month!
What's the catch? Usually balance transfer cards charge a fee (around 3% of your debt balance) to let you transfer your balance to their 0% interest offer. But we've found a great credit card that will let you do a balance transfer absolutely free. Click here to learn more and see if you qualify!
PS: If you don't trust yourself with another credit card, ignore this! This strategy is to help you get out of debt quicker, not risk adding more to it.