Just call me the next Justin Timberlake, baby! Or, rather, just never call me again, haha… What you're about to watch is really really bad – I'm not kidding. And I'm not talking about just the ghetto quality either. I wouldn't be surprised if your computer screens cracked mid-way through watching ;)
But when I heard there was a contest to win $1,000 for just shooting a "money saving tip" video, I couldn't resist the chance. After all, before you can save anything you need to EARN that money first, right? And if this doesn't get me that $1,000, well, I guess I just embarrassed myself in front of the entire world for nothing. (wha wha)
You can help me out though by sharing it around on Twitter/Facebook if you like it! Or if you just want to help spread the embarrassment – I'll take it all ;)
"Cash In A Box" (Parody of D*ck In A Box)
I can't believe I'm actually posting this up right now…
[Video was taken down by the company hosting this content… I'll have to go back later and re-upload for y'all (but it was pretty emberassing, so maybe not? haha..) ]
You can watch the video here too if you're seeing this in email or a reader – it's 1 min long. Or you can just read my mad lyrical skills below… In which I literally swap out "d*ck" with "cash" in 99% of the areas, haha… You can compare it later to the original song when you're bored ;)
"Cash in a Box"
(by J. Money)

To all the fellas out there with ladies to impress,
It's easy to save just follow these steps:

1. Cut a hole in a box
2. Put your CASH in that box
3. Don't ever open the box

And that is hoooooow you save it!

It's my CASH in a box… girl
My CASH in a box…
It's my CASH in a box, babe…
My CASH in a box.

Christmas! CASH in a box!
Raises! CASH in that box!
Tax returns… CASH in that box.
Every extra dollar goes straight to the box.

After you receive your paycheck – cash in the box.
Mid-day at a conference? Cash in the box!
Backstage at the Plutus Awards – cash in that box.

Put your cash, in the box…
Cash in box, cash in box…

Peace.
You'll now have this song stuck in your head all day long – you're welcome :)
All kidding aside though, it really is that easy to save. Though of course if you want to grow it you don't actually want to put it in a box. Instead, you'd want to throw it in savings or cds or stocks or index funds or against your debt or towards your emergency fund, house down payment, etc, etc, etc. Whatever your main goals are, really.
At the end of the day though, just remember – the trick on how to save is to just take out the "how to!"
In other words, JUST DO IT.
Now if you'll excuse me, I have to go check out what my competition is doing for this challenge… Don't forget to share this on Twitter/Facebook if you enjoyed it! :)
If you're lucky, perhaps I'll make a follow up one day…"Oops, I (saved it) Again!" #BAM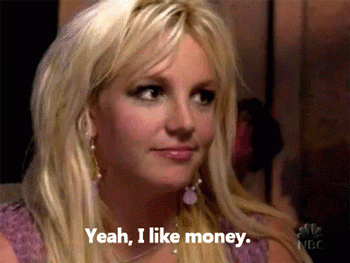 —–
Hey Republic Wireless – like the box I used in the vid? ;)
Jay loves talking about money, collecting coins, blasting hip-hop, and hanging out with his three beautiful boys. You can check out all of his online projects at jmoney.biz. Thanks for reading the blog!