I've been coming across a TON of hilarious, yet true, pics when researching articles for Rockstar Finance, so I thought today I'd do a little less talky, and a little more pictur-y. Minus that last blurb I just did on the new $100 bill coming out ;)
We'll start with my favorite one, courtesy of Punch Debt in The Face: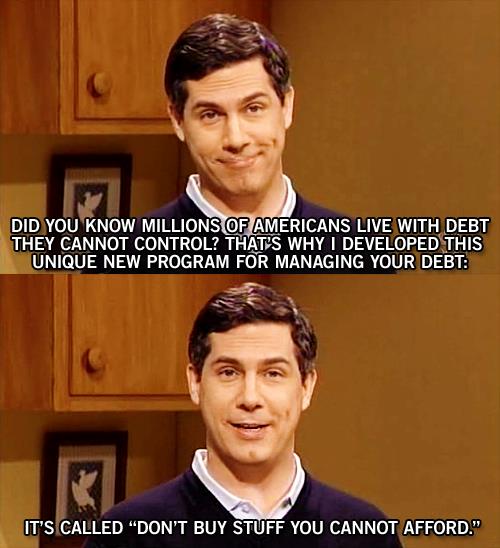 And then this next one by The College Investor: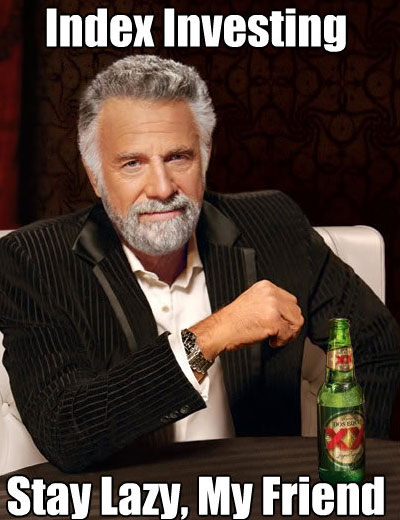 Then another awesome one at The Bluebird Patch: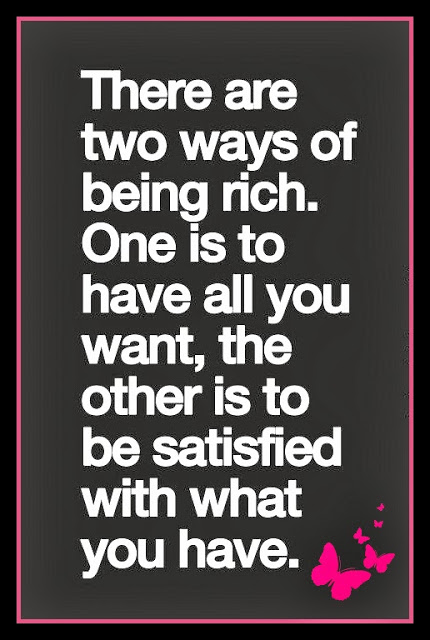 And lastly, this one I just found randomly on Tumblr: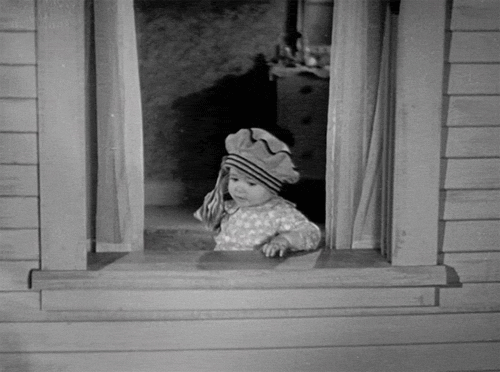 I think what this little boy is saying is "Get a budget! Don't throw away your money!" ;)
And that's it for this chapter of Tuesday #Truth Day… If you'd like another way to waste 5 minutes of your life, check out this list of 54 best animated gifs from 2012 BuzzFeed put together… Nothing to do with finance, but definitely to do with funniness ;)
Stay lazy, my friends!
************
Bonus tip: Find a good "balance transfer" offer to help pay off debt faster!
If you've been making payment after payment (on time) and still haven't been able to get your debt under control, snatching up a good balance transfer credit card offer may be the ticket to try. That's where in order to gain your business - credit card companies will let you transfer your existing debt to a new card and let you pay ZERO PERCENT interest on it. Saving you tons every month!
What's the catch? Usually balance transfer cards charge a fee (around 3% of your debt balance) to let you transfer your balance to their 0% interest offer. But we've found a great credit card that will let you do a balance transfer absolutely free. Click here to learn more and see if you qualify!
PS: If you don't trust yourself with another credit card, ignore this! This strategy is to help you get out of debt quicker, not risk adding more to it.