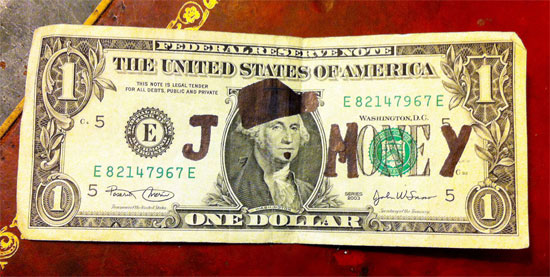 I pulled these out of Kiplinger's mag this month – pretty good stuff! They even made all tips under 140 characters a la Twitter style, haha… the key to my heart ;)
Some of these you've already heard over and over again I'm sure, but if you rocked just ONE of these savings tips over the years you'll be SO much better off. They really aren't that hard to take up! Just gotta get motivated and DO SOMETHING about it. And hopefully these tips help :)
Great Tips to Help You Save More
Start now. Don't wait till you make more money. The more you make, the more you spend. (YES! Avoid lifestyle inflation!)
Start small. Even $100 per paycheck will add up over time – see how much here. (Interestingly enough, there was *another* article in this same mag that talked about how $200 a month saved becomes $1.2 Million by the time you hit retirement age (if you start in your 20s). I know that's long-long term, and no one likes to think that many years off, but still – pretty crazy stuff!
Keep your budget simple. Keep your budget and your goals simple. Zeroing in on your main objective will help you stay on course. (Here's a pretty simple way to budget from Money Mag ;))
Write down specific goals. That makes them more real. Pledging to save $2,000 for a beach vacation is likely to get you there. (Exactly like our Gigs For Goals post the other month!)
Set up an account for each goal. For education, vacation, car, computer — or for large, recurring expenses, such as insurance premiums. (I think this is more of a personal thing. Yes, it probably DOES help you get there faster, and with a clearer mission in mind, but man – too many accounts for me makes my head hurt. If you haven't tried though, might be worth a shot?).
Have your boss take money off the top. Have your employer (or your bank) take money off the top of your salary for retirement or some other goal. You'll never miss it. (AGREED!!! Automate it.)
Toss spare change. Toss spare change into a bank or glass jar and watch your money grow into enough to pay for holiday gifts or even a vacation. (See if you can beat my record of $101.62 ;))
Give yourself an instant reward. Each time you brown-bag your lunch instead of eating out, toss the savings into your cash jar. (Or when you save on *anything* really – I know some of you love your eating out ;))
Keep writing the check. Keep writing the check after you pay off a loan or a bill, and send it to a savings or investment account. (YES!!! OMG I can't tell you how EASY and HELPFUL this is. Once you're already in the habit of paying $XXX for something, why not keep it up and send the snowball somewhere else?? It doesn't require any extra action on your behalf!)
Simple, right? :)  I bet you're already doing some of these right now. But no harm in picking up other sexy habits!  With everything in personal finance, it's just a matter of motivation and setting things into motion.  This stuff isn't that hard when you think about it, we just gotta keep pushing forward and doing our best.  And I KNOW you can do it!!
What other tips would you add to this list?  Are you finding any of these already helpful in your life?  Have any screwed you over?? Haha… that would be interesting ;)
———–
PS: To check out the entire article, click here.
PPS: Here are 13 *other* ways to save too – from regular people like you and me!
(Photo by MoneyBlogNewz)
Jay loves talking about money, collecting coins, blasting hip-hop, and hanging out with his three beautiful boys. You can check out all of his online projects at jmoney.biz. Thanks for reading the blog!