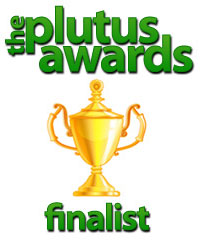 The nominations are in!! And your boy slithered into 9 categories! THANK YOU SO MUCH :)
But whether you like this blog, or the dozens of other finalists in the awards (All *great* ones btw), definitely make sure your voice is heard. Everyone works so hard at these, and it's always nice to feel a little love. It's our very own personal finance awards!
Here are some of the categories I got nominated for:
— Most Humorous Personal Finance Blog
— Best Personal Finance Blog: One Author
— Best Personal Finance Blog for Generation Y or X
— Best Designed Personal Finance Blog
— BLOG OF THE YEAR.
THANKS everyone!! Glad you still enjoy the site ;) Cast in your final votes here.
Jay loves talking about money, collecting coins, blasting hip-hop, and hanging out with his three beautiful boys. You can check out all of his online projects at jmoney.biz. Thanks for reading the blog!