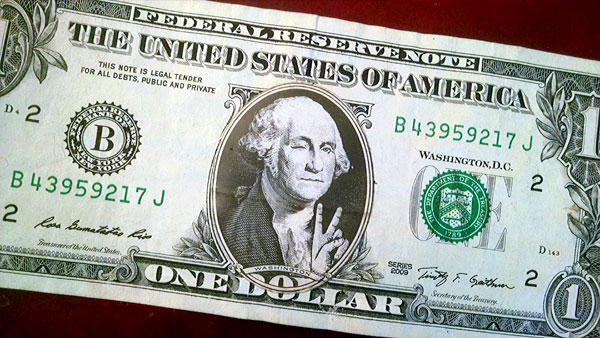 Something to consider while you're in the thick of things :)
Money can buy a House ………. but not a Home
Money can buy a Bed ………. but not Sleep
Money can buy a Clock ………. but not Time
Money can buy you a Book ………. but not Knowledge
Money can buy you Medicine ………. but not Health
Money can buy you Sex ………. but not Love
We're all about that $$$ here, but let's not forget the point of it all!
Just a means to an end, baby…
****
Peace buck courtesy of my boy Richard at MoneyGraffiti.com
Jay loves talking about money, collecting coins, blasting hip-hop, and hanging out with his three beautiful boys. You can check out all of his online projects at jmoney.biz. Thanks for reading the blog!