My Favorite Financial Apps, Services, Books & More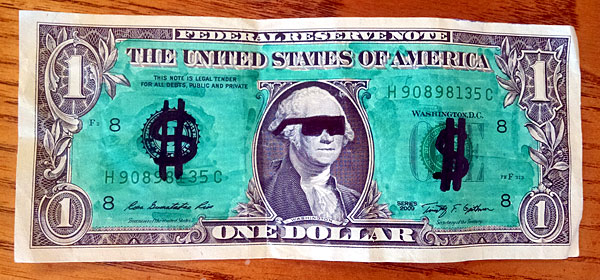 What's up, money nerds! I figured it was about time I created a page with all the products & services I love and use on a daily basis in hopes that it helps y'all out.  I always get asked what kind of books I recommend, or services I use for banking or investing, or even blogging, so now all your burning questions shall be answered in one awesomely updated spot :) Hope it's useful!
My Favorite Financial Stuff:
We'll start out with my favorite bank and apps, then work our way down to some budgeting and blogging services, and of course my favorite financial books too. And as you'll notice – a lot of these services implement *automation* which is the key to banking that $$$!
Here we go!
USAA Bank — My favorite financial institution ever. I love their products, I love their customer service (always highly rated), and I love how they provide anything financial I need. With over 10 accounts signed up to them myself, it's a safe bet I'm never leaving :)
Mint.com (FREE) — If you're new to tracking your money, Mint is a great place to start. They automate all your accounts so you can see where your money is at all times, and they help you to budget and track your net worth as well.
Personal Capital (FREE) — If you're looking for a more robust financial tracker, Personal Capital is the way to go. They're like Mint but on steroids, and have much better tools for investment and net worth tracking. Most personal finance bloggers love and use them since they automatically give you a snapshot of where all your money is along with super helpful graphs. Check out our review here.
Digit (FREE) — This service has exploded on the scene and automatically helps you save money without lifting a finger. I was hooked from the second I tried them and have since saved over $4,000 so far, averaging about $200/mo. Highly recommend if you suck at saving! My full review on Digit here.
Acorns — Having trouble finding money to invest? Check out Acorns – they round up all your transactions to the nearest $1.00 and drops the difference into an investment portfolio for you. You sign up and connect your accounts once and it'll do the rest! They've invested over $400 for me so far, and my full review of them can be found here.
Honey (FREE) — This is by far my favorite coupon service. Any time I'm about to check out and buy something online, I click the Honey button and it scours the 'net for all coupons and applies the *best* one to save me the most money. It literally takes seconds and I never have to Google search anymore :) You can see my write up of them here.
Paribus (FREE) — You know how sometimes you buy stuff, and then 3 seconds later you find it cheaper elsewhere? Or you forgot a coupon or companies play the "price drop" game on you since they know your profile? Well Paribus fixes that :) You sign up to them once, and they'll go out and get your money back for you. See our full review here.
Credit Karma (FREE) — The best place to check and monitor both your credit score AND credit report. Super easy to stay on top of it all, and plenty of calculators and simulators to help you get your score higher over time. You can see my full review here.
I Will Teach You To Be Rich — Hands down the BEST book out there for the younger generation. It's funny, educational, and just downright FUN to read. And a super easy one at that – which anyone with A.D.D. like me can appreciate ;) If I were to write a book, I'd imagine it would look a lot like this. (Ramit's also a PF blogger)
The Millionaire Next Door — One of my all-time favorite books. A bit dry & statistical at times, but the first book that really opened my eyes and got the "lifestyle" part to sink in. The average millionaire isn't what you typically expect (in fact, they're quite the opposite), so if you like that kinda stuff, I def. recommend paging through it. Ya gotta have the mindset if you want millions!
The Automatic Millionaire — This is my 3rd favorite financial book, and one I refused to read for quite some time. Just seemed too fluffy and so "look how easy it is to do!" kinda thing. But after being bored one day and sucking it up, I was VERY glad I did :) It's kinda basic and on the lighter side, but if you're one who needs someone to tell you in detail what to do – and you listen! – you'd be on the fast track to wealth in no time. Great book for any beginner.
The Richest Man in Babylon — Oh baby, a classic! This thing was written in like the 1920's or so, and have sold in the MILLIONS so far – pretty crazy. Well, not crazy cuz it's a GREAT book, but you know what I'm saying… This is another quick read and really differentiates itself by teaching financial principals through story telling (like fable stuff). Takes place thousands of years ago way before the World Wide Web and/or Mr. Dave Ramsey ;)

*** Click here to see a full list of my favorite money books! ***

Kiplinger and Money — My two favorite financial magazines! If you're one to learn a lot better in shorter spurts of information like I am, any of these guys will do the trick. I'm honestly subscribed to both of them PLUS 8 others (I'm a magazine addict) and they're great reminders to stay on track and get motivated!
Outright ($9.99/mo)– This is the service I use to track all my *business* money. Similar to Mint and Personal Capital, they make accounting for income and expenses super easy and simple. I really can't tell you how much time (and stress) they've saved me over the years – I'm even on their testimonial page! :)
eHealth Insurance — Many of you probably get health insurance through your employer, but if you're ridin' solo like yours truly, I'd recommend giving eHealth a shot first when looking to pick some up on your own. When I blogged about needing to get some (and not knowing *where* the heck to start), a handful of people raved about them and said it's where they got their insurance too. So I gave them a try and 30 mins later I was all set! They're like an insurance aggregator, and I ended up choosing BCBS through them – cool stuff.
Blogging Products I Swear By:
I use all of these guys for BudgetsAreSexy, as well as other online projects I work on. Big fan of them and have never had a problem yet…
| | |
| --- | --- |
| | WordPress — The ultimate (and free!) blogging platform. It's the best in usability, the best for tweaking and updating designs and templates, and the best in SEO and other related back-end stuff that you'll come to learn and like as your blog gets bigger :) I left Blogger.com for WordPress and have never looked back! (PS: There's also a WordPress.com, instead of .org, which is perfect for beginners too) |
| | Thesis Theme — This is the template I use for the look and feel of BudgetsAreSexy.  It's a bit more costlier ($200ish?) than other templates out there – esp the free ones WordPress offers! Haha… – but it's CRAZY tweakable and you'd be amazed at the sites you visit that also use Thesis in the back end :) Another thing I love about it is how well it's set up for SEO – very important when your blog becomes your business. |
| | Go Daddy — I've been using these guys for over 15 years now and have yet to experience a problem with them. I know some people hate their CEO, but it's hard to deny how reliable and awesome their services are – esp. when it comes to domain names (I have all 20+ of my urls with them).  I've also used their hosting for most of my sites too – a super easy company to get your blog or site up and running. |
The 2nd Best Money Blog Out There ;)


Being in the blogging game for over 8 years, I come across a LOT of articles about money. Most of them are alright, but "alright" isn't really that exciting or motivational. So the goal of this site is simple: I only feature the AWESOME articles on it :) Every week we scan hundreds of articles and then feature our favorite ones on it to inspire you to learn and take action. The "rockstar" content, if you will. It's also a great place to find other kick-ass blogs to read after you're done with mine!
You can check out the site here: RockstarFinance.com.
And you can check out our new $$$ forums here!: Forums.RockstarFinance.com
——————-
*Some of the products above I get paid for if you sign up, and others I don't. But know I only promote those I truly believe in, so I have no problem pimping 'em out!